We have an experienced team with a long history of working together at Virgo and prior Firms.
Virgo team members have demonstrated the ability to identify and capitalize on Market Seams across multiple economic and market cycles.
We are focused solely within our Core Industries where we have strong domain expertise, established executive networks and a track record of successful, value-add initiatives.
The Virgo culture is grounded in both a respect of individual talent or ingenuity and a dedication to team collaboration. Virgo believes that innovation emerges from an open environment founded on mutual respect and active debate (including constructive disagreement).
Kavanah and HPF Service Company Employees
Managing Director
Scott Johnson
Scott's responsibilities include the sourcing, evaluation, and execution of commercial real estate opportunities in Kavanah, Virgo's real estate platform. He joins Virgo with over 25 years of experience leading the acquisition, development, marketing, leasing and sale of commercial real estate assets in markets across the country. Prior to joining Virgo, Scott managed the marketing and disposition of a national portfolio of over 100 commercial REO assets for Beal Bank; directed the acquisition and entitlement of land, lots, and building sites for national builder Centex Homes; and developed a 20-building, 1.4 million square foot portfolio of light industrial/R&D buildings for Centex Development Company. Scott graduated with a BBA in Finance and Real Estate from The University of Texas.
Zephyrus Aviation Capital Employees
Chairman
Tony Diaz
Tony Diaz serves as Chairman of Zephyrus Aviation Capital.
Mr. Diaz was previously President of CIT Aerospace. Also previously serving as an Executive Vice President of CIT Aerospace, Mr. Diaz was associated with subsidiaries and affiliates of CIT from 1987 through 2017. At CIT, he was responsible for running CIT Aerospace, which consisted of 467 commercial aircraft in total, valued at approximately $10 billion dollars of owned, managed and committed aircraft. From 1981 to 1987, he was employed by People Express Airlines (which was subsequently merged into Continental Airlines) in a variety of operational and financial capacities. Prior to 1981, he was employed by Cessna Finance Company, primarily involved in aircraft finance. He has also served as a Director of CIT Aerospace International Ltd.
Mr. Diaz holds a Bachelor of Science degree from Embry-Riddle Aeronautical University and an Associate of Science degree from the State University of New York at Farmingdale.
President & CEO
Damon D'Agostino
Damon J. D'Agostino is the President & Chief Executive Officer of Zephyrus Aviation Capital.
Mr. D'Agostino is the former Chief Commercial Officer for CIT Aerospace, one of the world's leading aircraft leasing companies. As Chief Commercial Officer, Mr. D'Agostino was responsible for all aspects of CIT's commercial strategy and execution, including aircraft sale and lease transactions, airline relationship management, contract negotiation, restructurings, and new aircraft and engine acquisitions. Prior to that role, he served as Chief Sales Officer, with global responsibility for marketing CIT's aircraft portfolio which, by 2017, exceeded 350 aircraft valued at eleven billion dollars.
Under his eleven years of leadership, the business grew by more than 45% while delivering consistent year-over-year profitability growth and maintaining a greater than 99% asset utilization rate through industry peaks and troughs. He has negotiated the purchase of eight separate new aircraft orders, totaling 120 aircraft, with a list price value of $20 billion dollars. In 2017, Mr. D'Agostino, along with select members of CIT's senior management team, sold the Commercial Air business to Avolon for a 6.7% premium to book.
Starting his career in the early 1990s, Mr. D'Agostino held a succession of sales and marketing roles and responsibilities with his personal transaction success including the sale, lease and financing of over 170 aircraft.
With a passion and desire to give back to the community, Mr. D'Agostino has been an active member of the International Society of Transport Aircraft Trading (ISTAT) since 1996 and has served as a trustee of the ISTAT Foundation since 2012, where he has held the role of Chairman and currently serves as Vice-Chairman. In addition, he serves on a number of nonprofit and education boards and is a frequent speaker at industry conferences and in university classrooms.
Mr. D'Agostino is a graduate of Embry-Riddle Aeronautical University, where he received a Bachelor of Science Degree in Aviation Business Administration, with a concentration in Finance. He also received an MBA in International Business from the University of Miami where he was summa cum laude and valedictorian of his graduating class.
Chief Commercial Officer
Robert Meade
Robert J. Meade is the Chief Commercial Officer of Zephyrus Aviation Capital.
Mr. Meade is the former Director of Marketing Strategy and Asset Sales for CIT Aerospace, with responsibilities for directing all activity for CIT's new aircraft order book and existing portfolio which exceeded 350 commercial aircraft and managing a team responsible for marketing assets to worldwide buyers.
During his career at CIT, Mr. Meade had a variety of roles and responsibilities within the marketing team including US and European airline relationship management, mature and late life asset sales since 2008, transaction and deal team management, airline default and distressed asset resolution, portfolio management, fleet evaluation, and marketing strategy development. During his tenure at CIT Aerospace, Mr. Meade contributed to the successful remarketing of over 275 aircraft to nearly 140 customers in 49 countries while maintaining over 99% fleet utilization rate.
Mr. Meade served in the US Air Force as an Aircraft Armament System Specialist and a campaign badge veteran who earned the rank of Technical Sergeant. He is a graduate of Oklahoma State University in Stillwater, Oklahoma where he earned his Bachelor of Science degree in Aviation with a focus on Management and Marketing. Mr. Meade is a long-time member of the International Society of Aircraft Trading (ISTAT) and serves on education advisory and charitable boards.
Vice President
Richard Genge
Richard F. Genge is a Vice President of Zephyrus Aviation Capital.
Mr. Genge is a former Assistant Vice President – Marketing & Asset Sales at CIT Aerospace where he was responsible for sourcing opportunities for new & used aircraft lease transactions along with uncovering trading opportunities in the Americas and Europe. Additionally, he was an integral part of a cross-functional team evaluating used aircraft and engines while presenting fleet optionality to maximize asset returns and improving bottom-line results. He joins the Maverick team with thirteen years of aviation experience, including eight years of sales and marketing experience at CIT Aerospace.
Mr. Genge joined the Fort Lauderdale team at CIT Aerospace as a Marketing Analyst Intern in 2009 where he caught the aircraft leasing and financing "bug". Over the next eight years as he advanced through the organization from Marketing Analyst to Assistant Vice President – Marketing & Asset Sales. Throughout the years, Mr. Genge's responsibilities included airline & sales support for airlines located in North & South America, as well as Europe. While at CIT he was involved in the negotiation of ~100 aircraft lease & sales contracts while also administering aircraft leases in specific geographic areas managing up to 60 aircraft at the time. Furthermore, he managed the deal teams that oversaw lease and MOU negotiations, aircraft deliveries and redeliveries, bankruptcies, and lease restructurings for airlines in the Americas and Europe.
Mr. Genge graduated from Embry-Riddle Aeronautical University, magna cum laude and received a Bachelor of Science Degree in Aviation Business Administration, with a concentration in Airline Management. He later received his MBA in Aviation Management, with distinction from Embry-Riddle. His native tongue is German, and he is fluent in English and speaks conversational Spanish.
Operating Partners & Strategic Relationships
Operating Partner
Perry Cole
Perry Cole has 35 years of diverse, energy industry experience including 22 years with Montana Power Company (a diversified, publicly traded utility) as Vice President, 3 years with Trans-Elect (an independent electric transmission company) as Senior Vice President, and, most recently, 10 years with Energy Capital Partners (a multi-billion dollar energy focused private equity firm) as a Managing Director. Cole has a B.S. in Business Administration and an MBA from the University of Montana.
Operating Partner
Flemming Bjoernslev
Flemming is an experienced executive, having spent 30 years in the chemical industry in Europe, Latin America, and the United States. Flemming is actively supporting Virgo's Specialty Chemicals strategy as an Operating Partner, while also serving as an advisor to the North American chemical industry as a Senior Consultant at Cumberland Highstreet Partners.
Previously, Flemming joined Bayer AG in 1986, and following his vocational training in Germany, he embarked on an international career with Bayer, where he worked in several roles of increasing importance across various business groups in Europe and Latin America. In 2005, Bayer spun-off its chemical activities to form Lanxess AG, and Flemming continued his career with the newly-formed company. After setting up operations for Lanxess in Central/Eastern Europe, in 2012, he was appointed President and CEO of Lanxess Corporation, overseeing 15 sites with 1,700 employees and $2 Billion in annual revenues in North America until 2015.
Flemming was born and raised in Copenhagen, Denmark. He speaks four languages fluently and holds a bachelor degree from the University of Applied Sciences in Essen, Germany.
Operating Partner
Rick Ray
Mr. Rick Ray Founded Raycom Media. Mr. Ray Co-Founded Raycom Sports, Inc. in 1979. He began his career in local television. He served as Television Program Manager of WCCB-TV in Charlotte. He has also been a Member of the Advisory Board at NewsProNet Interactive, LLC since 2010.
Operating Partner
Jerrold T. Lundquist
Jerrold T. Lundquist is Managing Director of The Lundquist Group which provides strategic advisory services to senior management, private equity and other investors focused on the aerospace, defense, government services and high tech industries. He is Vice Chairman of the Board of Directors of Master Fluid Solutions, and a member of the Board of Directors of EDAC Technologies, The Hinckley Company and is a member of the Board of Governors of the Aerospace Industries Association.
He is a Director Emeritus of McKinsey & Company, Inc., an international management consulting firm where, over a thirty year career, he headed the Global Aerospace and Defense Practice and oversaw the Firm's service to leading aerospace and defense companies worldwide. During 1985 to 1986, Mr. Lundquist served a White House Fellowship as Special Assistant to the Secretary of Transportation. Prior to joining McKinsey, Mr. Lundquist was a Vice President of Emery Air Freight Corporation.
He is a Distinguished Graduate of the U.S. Air Force Academy, and holds an M.A. in International Affairs from The Fletcher School of Law and Diplomacy and a Masters in Public Policy from Harvard University.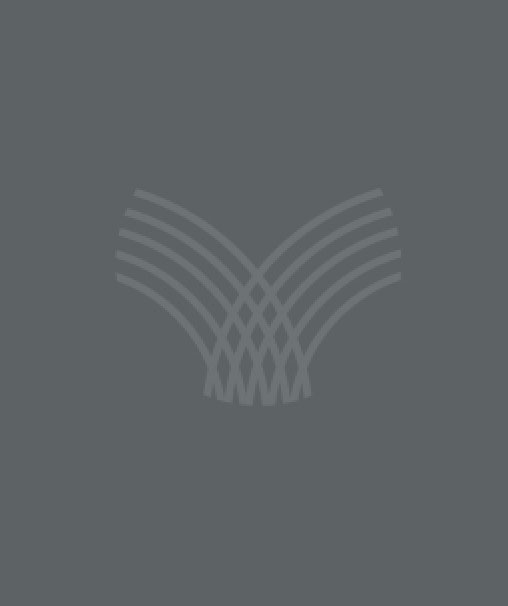 John Miles
Operating Partner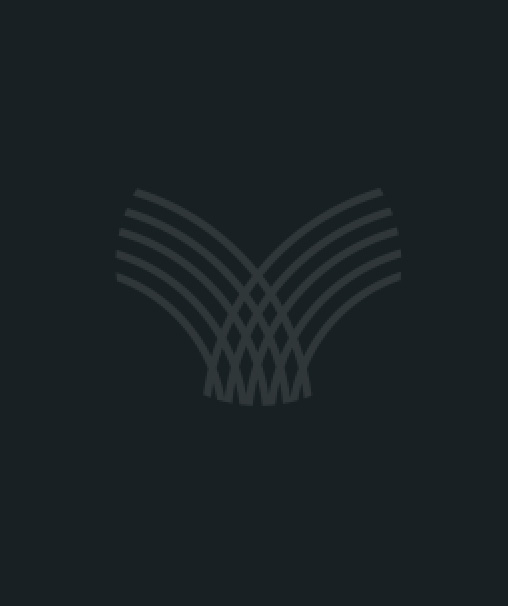 Operating Partner
John Miles
John R. Miles is an operating partner with the Virgo Investment Group where he is responsible for identifying and pursuing new investments while supporting existing portfolio companies with operational expertise. He is also the EVP Business Development and Associate Publisher for Bold Business. He is a veteran, thought leader and strategist of what makes great companies tick and their impact on society. He works as an advisor to many of the world's largest influencers and companies to create tools and solutions to tackle our most complex global challenges. He has spent over 20 years working around the globe at the intersection of business, social, technology and security issues as a CEO, Publisher, F100 CISO and Fortune 40 CIO. John has written over a hundred articles on topics ranging from health, big data, digital transformation, urbanization, nutrition, the blue economy, transportation, and cybersecurity. Miles graduated with honors from the U.S. Naval Academy where he was a varsity multi-sport athlete. He holds a M.S. from the National Defense University.